About Us
S.C. Blodgett & Co., Inc. is an investment banking firm based in Malvern, Pennsylvania that provides strategic and financial advisory services to closely-held businesses, business owners and public companies. Started in 1992, the Company provides independent, objective advice and is committed to maintaining the highest degree of professional and ethical standards in the business.

Blodgett & Co. primarily focuses on middle market companies with revenues of between $5 million and $50 million and provides investment banking services including: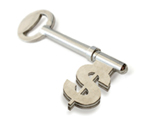 • Mergers and acquisitions
• Exclusive sales
• Business strategy
• Growth financing
• Recapitalizations
• Business and securities valuations
• Intangible asset valuations
• Fairness opinions
Blodgett & Co.'s professionals have advised in the completion of corporate transactions for both domestic and international clients. Primary industries served are business services, government services, industrial, information technology services and software. In addition, Blodgett & Co.'s professionals serve as financial advisors to multi-national companies and serve as directors of several rapidly growing companies located in the Mid-Atlantic region.
In addition to utilizing its own internal capabilities, the Company leverages an extensive network of financial and industrial contacts, including technical consultants, senior bankers, venture capitalists and high net worth investors.